Winter getting you down already? That can only mean one thing: the perfect moment to start thinking about river cruises. When we think of a cruise, we automatically imagine blue rinses, terrible on-board entertainment and massive cruise ships.
That's definitely NOT what we're talking about.
Now imagine this: The perfect river view in beautiful South Australia. A pristine cruise on the Murray. A day tour to thrill the kids during the school holidays. A Christmas in July cruise that will make you forget about your cold nose and tips of your ears.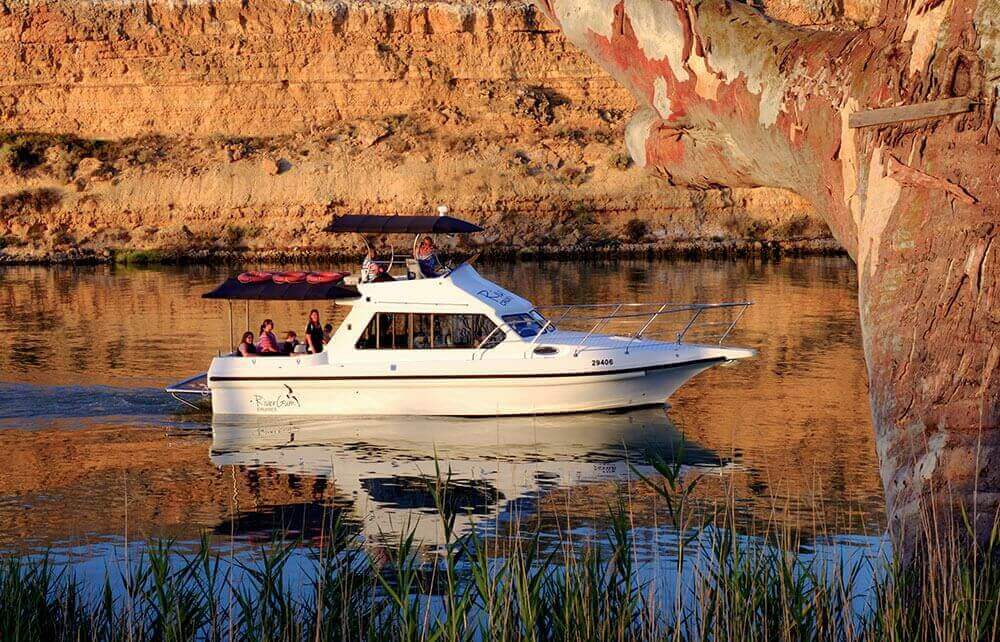 Sound good?
Let's explore why you should give river cruises Australia a go this year:
1. Cost
How much do you keep in your purse or wallet? $60? $100? $150 on a pay day? Well, you can already afford one of the best Murray River cruises. The best tour includes amazing wildlife, stunning landscapes, epic sunsets, delicious food and wine, and more – all at surprisingly affordable prices.
2. Intimacy
Think again about that bustling ocean cruise liner. Now imagine a cosy yet still luxurious 35 foot river cruiser with only your best mates around you as the sun goes down.
3. Leisurely
So much of what we do for fun and entertainment is full-on. So when we really do want to kick back, we want it to be superbly relaxing. River cruises are normally done and dusted in a matter of hours – and you spend that time watching the landscapes, sitting in the comfy cabin, enjoying a local platter or indulging a South Australian beer or wine.
4. Beauty
When we get away, we tackle airports, taxis, cruise terminals and customs. But how does a couple of hours in the car through the Barossa into the Murray River lands sound in comparison? Easy car parking on the other end, the beautiful banks of the Murray and nothing but nature, birds, limestone cliffs, native gums and mallee trees? That's the amazing world of river cruising in a nutshell.
Ready for a cool adventure? Start your journey at rivergumcruises.com.au, where you can check out the range of cruises offered aboard James and Sandra's brand new boat 'Qatar' – it could be exactly what you're looking for. Benefit from their lifetime of experience on the amazing Murray, as cruises depart from beautiful Waikerie all through the year.
Ready to find out what the Murray has to offer you? Call James and Sandra today on +61 477 333 896.